A doctors prescription drug ring in Detroit allegedly ran a $5.7 million operation that peddled pain pills to patients. As federal prosecutors announce the charges, they claim the doctors pushed 1 million painkillers on the street, according to The Oakland Press.
In yet another drug case targeting health care professionals, federal prosecutors announced criminal charges against doctors from Farmington Hills, West Bloomfield and Harrison Township.
The doctors prescription drug ring ran with the help of crooked pharmacists and patient recruiters who helped push roughly 1 million painkillers on the street, authorities said. The charges come one day after state officials announced that drug overdose deaths are up 14% in Michigan, claiming the lives of 1,745 people in 2014 — with heroin and painkillers as the culprits.
"Diversion of prescription pills to the street market promotes the addiction to painkillers that leads to overdose deaths," U.S. Attorney Barbara McQuade said in a statement. "We are focusing on charging doctors, pharmacists and the networks that are putting this poison on the streets."
According to the indictment, the 10 defendants were part of a prescription drug-trafficking scheme that ran between 2013 and 2015.
Chiropractor Boris Zigmond, 50, of West Bloomfield, was the leader of the operation, according to authorities. He secured prescriptions for painkillers that could be filled at various pharmacies. Once the prescriptions were filled the pills were funneled into the black market.
Zigmond didn't actually see patients himself or write prescriptions, authorities said. Instead, he set up office suites in several locations in Oak Park, where Dr. Jennifer Franklin and Dr. Carlos Godoy would see fake patients and write prescriptions, authorities said.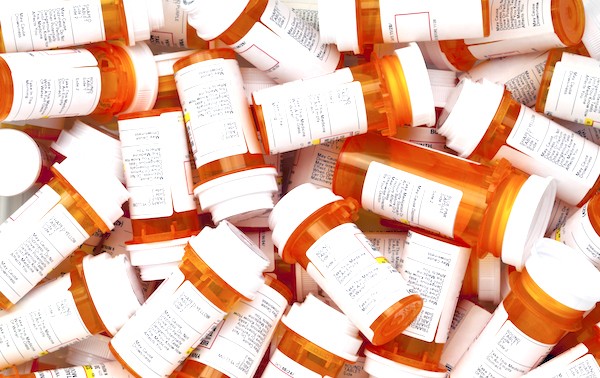 According to an indictment the defendants charged are:
Dr. Boris Zsigmond, 50, of West Bloomfield
Dr. Jennifer Franklin, 39, of Harrison Township
Dr. Carlos Godoy, 78, of Farmington Hills
Rodney Knight, 32, of Highland Park
Tara Marcia Jackson, 53, of Detroit
Sashanti Morris, 44, of Detroit
Anna Fradlis, 61, of West Bloomfield
Maryna Pitsenko, 46, of Sterling Heights
Svetlana Sribna, 64, Sterling Heights
Marina Jacobs, 44, of West Bloomfield
Prosecutors investigated the case of the doctors prescription drug ring also learned that Zsigmond was initially arrested in Florida last May on charges of running and illegally selling pills on the streets. Prosecutors say Zigmond arranged for them to see fake patients and write prescriptions for highly addictive painkiller - mostly Roxicodone and the generic version Oxycodone.