A Lassa Fever Emory patient has arrived at the University Hospital. Officials said they will be working with the CDC and the Georgia Department of Health to transport the patient, who is reported to be an American medical worker who contracted the deadly virus in West Africa after doing missionary work in Togo, according to CNN.
Officials initially reported that the worker was scheduled to arrive at Emory's facilities "sometime this weekend." When the patient arrived, they issued this Lessa Fever statement, saying:
"Our patient arrived early Saturday morning and is being treated in the Serious Communicable Diseases Unit at Emory University Hospital for symptoms consistent with a fever-related illness."
While this is the first Lassa Fever Emory patient, it's not the first time the University Hospital has been asked to treat patients with deadly viruses and other diseases. In 2014, it was asked by the U.S. State Department to accept ill patients into its isolation unit that successfully treated four Ebola patients in 2014. Officials have assured the public the case poses no health risks.
"Strict adherence to the same infection control procedures that our trained staff used when we cared for patients with Ebola will be successful and will help maintain the safety for our health care workers," Dr. Jay Varkey said.
Although Lassa and Ebola can have similar symptoms, a spokesperson for Emory University Hospital says Lassa is far less likely to spread from person to person. It's also far less deadly. According to the CDC, only 1 percent of people infected with Lassa virus die.
"The symptoms early on are common to other viral infections So fever, occasionally a high fever a lot of aches, you can have GI symptoms like nausea or vomiting and then in very rare circumstances among patients who are hospitalized for Lassa fever, a small portion of patients can develop bleeding complications," Dr. Varkey said.
Lassa fever is considered an epidemic in Africa, with up to 300,000 people infected each year. It's primarily spread through rodent droppings of infected animals. It can be transmitted by infected humans, but only through direct contact with bodily fluids.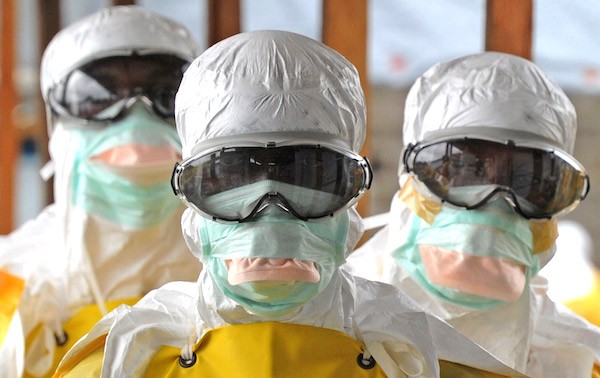 Emory stated that the death rate from Lassa fever is about 10 to 20 percent of hospitalized patients, while Ebola kills about 70 percent of those affected. An estimated 100,000 to 300,000 people re infected by Lassa fever each year, according to the university.
The Lassa Fever Emory statement also confirmed that the virus is mainly spread through direct contact with or the inhalation of droppings from rodents that carry it. The CDC stated that the antiviral drug Ribavirin has been used successfully in treating Lassa fever patients. The drug has been most effective when given to patients in the early course of the illness, the agency said.