Maine Walmarts evacuated throughout the state over the weekend after bomb threats were made at the stores. The caller's voice is described as male, and possibly generated through a computer, according to WMUR
Members of the Houlton police and fire departments joined Houlton Walmart management staff in searching the local store and found no credible evidence of a bomb, Houlton police Chief Joe McKenna said.
Police departments across Maine are currently investigating several bomb threats reported at Walmarts throughout the state.
Falmouth and Scarborough police said these evacuations are due to a voice-automated bomb threat. Police have been investigating the calls all night, however none of the threats have been deemed credible.
In Scarborough, a bomb threat was reported at around 7:49 p.m. at the store on Gallery Boulevard. Police said they remained on scene until it was deemed safe to allow employees and customers back in stores.
A similar threat was called into several other Maine Walmarts, including Biddeford, Falmouth, Houlton, Scarborough, Windham, Thomaston, Skowhegan, Newport and Calais, police report.
"The caller sounded male, but like a computer generated voice and stated there was a bomb in the [Houlton] Walmart," McKenna said. "We dispatched fire and police, made contact with [Walmart] management and swept the building but nothing unusual was found."
McKenna said following the initial search, which lasted about an hour, the store's management decided to remain closed while night shift staff continued a more thorough search for anything unusual.
"Given that eight other stores were called and the nature of the call, we are pretty confident it was a crank call," he said. "They all came in about the same time frame."
Houlton Walmart customers were cooperative for the most part during the evacuation, though some were reluctant to abandon their shopping, according to McKenna.
"Some people did want to ask questions," he said. "We did have to tell them to get out and some were upset the store was going to stay closed after the search."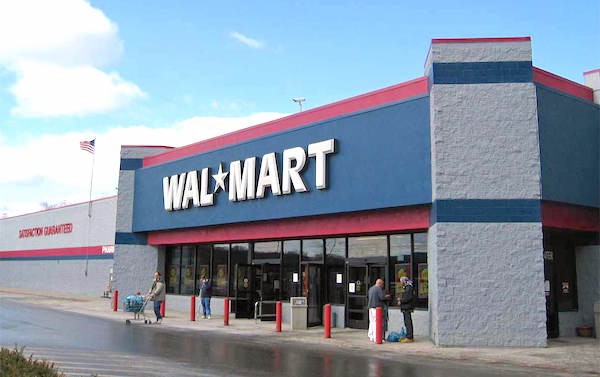 Over in Waterville, police Sgt. Brian Gardiner said his agency received an automated call about a threat at the Waterville store at 7:54 p.m., but police believe it was a prank. The store was searched, and no cause was found to give credence to the threat.
Similar threats have also been reported across the state; including NH and Louisiana. A spokesperson for Walmart, Brian Nick released the following statement: "The safety of customers and employees of utmost importance." They said the company appreciates the cooperation of local authorities in such a stressful situation. The spokesperson said unfortunately this is not an isolated incident and has happened in other parts of the country this weekend.