Stephen King's Donald Trump open letter is just one of hundreds of U.S. authors who signed an online petition in opposition to the presidential hopeful. The letter, penned by authors Andrew Altschul and Mark Sloula, laid out in multiple reasons why the group opposes the presumptive Republican nominee.
"The rise of a political candidate who deliberately appeals to the basest and most violent elements in society, who encourages aggression among his followers, shouts down opponents, intimidates dissenters, and denigrates women and minorities, demands, from each of us, an immediate and forceful response," they wrote, Rolling Stone reports.
"Because we believe that any democracy worthy of the name rests on pluralism, welcomes principled disagreement, and achieves consensus through reasoned debate," King and the authors continued about Trump. "Because American history, despite periods of nativism and bigotry, has from the first been a grand experiment in bringing people of different backgrounds together, not pitting them against one another."
As it concludes, it derides Trump as a candidate "who deliberately appeals to the basest and most violent elements in society." Signatures on the petition quickly jumped to more than 1,000 in a few hours as celebrity authors used their social media accounts to spread the word of their participation, Salon reported.
While Stephen King signed the online petition, other big names are David Eggers, Amy Tan, Junot Díaz and Cheryl Strayed also expressed their opposition against Donald Trump.
In the open letter, the authors voiced concern that the United States was taking a step back toward a nativist past and warned that dictatorships tend to emerge in the wake of "manipulation and division, demagoguery and lies."
Although King and the authors are not holding back in their disgust with the presumptive Republican nominee, Trump does seem to be getting their creative juices flowing. Liz Lenz, a writer from Iowa, wrote an essay on Lithub that was published on Tuesday making the case that Trump's rise evokes images from the work of William Faulkner, particularly the corrupt character Flem Snopes.
"America is burning," she writes. "You might not see the flames, but you can smell the smoke. And we've been set on fire by one man - Donald Trump, a Flem Snopes of our modern-era."
Donald Trump has faced criticisms for his comments and views on Hispanics, women, current events, and several other topics. He also often engages in Twitter wars, particularly with Senator Elizabeth Warren of Massachusetts.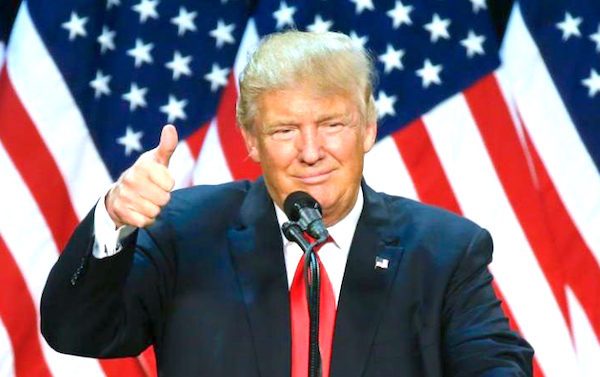 Some backers of the letter have previously expressed their displeasure with Trump; in November, Diaz joined 50 other Hispanic cultural leaders in accusing Trump of stoking "physical aggression against Hispanics."
The Portland Press Herald said Stephen King has also been a vocal critic of Donald Trump, frequently lambasting the candidate on his Twitter page.
"I can no longer tweet about Trump," King wrote. "That anyone in America would even CONSIDER voting for this rabid coyote leaves me speechless."