​Chris Kyle's Military Record Examined After Disputed Three Combat Medals Claim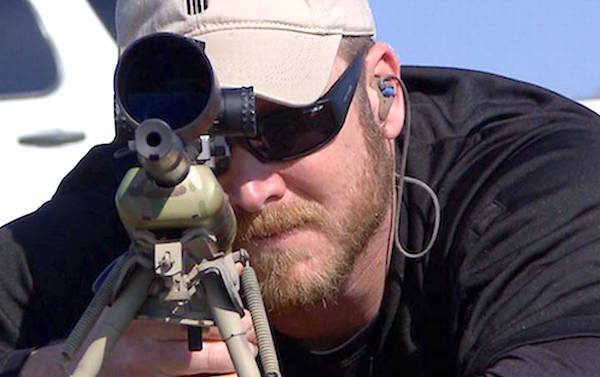 Chris Kyle's military record is being examined after allegations that the famed Navy SEAL and "American Sniper" author claimed up to three combat awards that do not match those appearing in his official file. Kyle made the disputed claims prior to his death.
The discrepancy adds to the list of disputed claims made by Chris Kyle, who was murdered in 2013, and further tarnishes his legacy of one of the Navy's most effective snipers, FOX News reports.
"All told, I would end my career as a SEAL with two Silver Stars and five Bronze [Stars], all for valor," Kyle wrote in his memoir, "American Sniper." Kyle's DD-214 form, an official document all service members receive upon separation, shows the same.
However, Navy records indicate that he earned one Silver Star and three Bronze Stars for his valor during four combat deployments to Iraq between 2003 and 2008. Kyle left the service in 2009, Skyliner reported.
"The Navy considers the individual service member's official military personnel file and our central official awards records to be the authoritative sources for verifying entitlement to decorations and awards," Cullen James, a spokesman for Navy Personnel Command, said in a statement.
In other words, Kyle's DD-214 may be inaccurate. The Navy has awarded more than 100 Silver Stars under such circumstances going back to 9/11. They do not include the recipient's name.
It remains a possibility that Chris Kyle did receive a second award, a Navy official said Wednesday, but there's no paper trail to support that.
Chris Kyle's Bronze Stars are another matter lacking full clarity. There are five listed in his DD-214. Records do indicate he has three.
Notably, Chris Kyle was nominated for a Silver Star in 2004 but the award was downgraded to a Bronze Star two years later.
Kyle has two other combat decorations, according to the publicly releasable biography provided by the Navy on Wednesday: a Navy/Marine Corps Commendation Medal with combat "V" and a Navy/Marine Corps Achievement Medal with combat "V."
The Intercept's report also claims that Kyle was specifically warned by military officials that his medal count was wrong before publication of "American Sniper."
Kyle's widow, Taya Kyle, did not immediately response to requests seeking comment. She is involved in a foundation established in her husband's memory to help service members reintegrate into civilian society. A colleague at the foundation said Taya Kyle was unavailable.
"Taya is currently focused on veterans and first responders at an event in Indiana and is not available for comment," he said.
Chris Kyle was shot and killed at a Texas shooting range in 2013 by a fellow veteran whom he'd befriended. The killer also shot and killed Kyle's friend Chad Littlefield.
One of Kyle's former Navy SEAL teammates who served with him in Iraq said that he does not know whether Kyle fabricated any military awards. Regardless, the source said, Kyle was devastating sniper.
"He was pretty damn effective," said the SEAL, who asked to remain anonymous so as not to upset his ties to the SEAL community, a close-knit group that shuns the spotlight and media coverage. "Leadership kept putting him in the worst situations because they knew he was effective."
A verified Silver Star citation for Kyle, contained in Military Times Hall of Valor database, dates to a 2006 deployment to Ramadi, Iraq. It credits him with killing 91 enemy combatants between April and August of that year.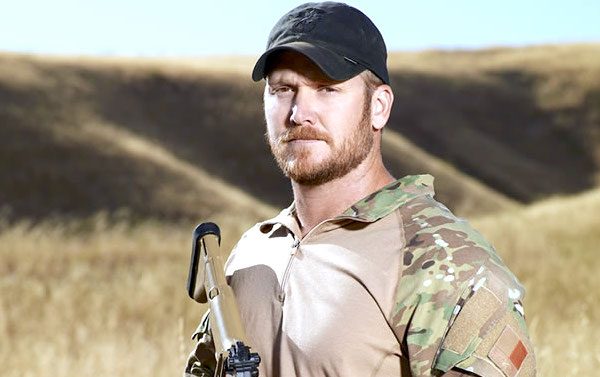 Among the 112 redacted Silver Star citations reviewed, one closely corresponds to details about a Aug. 2, 2006, battle where Kyle was present. The citation is for a Navy SEAL with the same rank and unit information as Kyle's. The recipient's name, however, is redacted. Navy officials could not immediately identify that SEAL.
The missing medals, if indeed fabricated, are the latest in a series of alleged misrepresentations. In 2014, a jury found that Kyle had lied when he said he had punched former Minnesota Gov. Jesse Ventura, who was Navy special operator during the 1960s. In his book, Kyle claims he punched a man who criticized the SEALs, saying they deserved to suffer combat losses. In interviews following the release of "American Sniper," Kyle claimed that man was Ventura.
Taya Kyle is appealing the jury's decision.
Raw Story said he has been accused of lying about providing sniper overwatch and shooting looters during the aftermath of Hurricane Katrina in New Orleans. He is also accused of lying about killing two carjackers in 2010.