Internet Cyber Team Hackers Dubbed Vigilant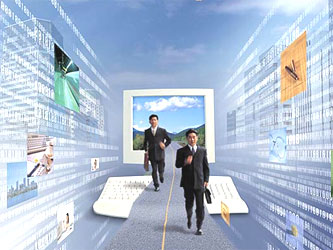 By: Rob Adams
Staff Writer
Published: Aug 3, 2010
Vigilant is a team of cyber hackers that will fight Internet crime including terrorists.
Cyber team hackers named Vigilant to fight Internet crime. Internet team of hackers dubbed 'Vigilant' are needed to help with cyber security. The cyber hackers is an 'A-Team' that will take on terrorists, drug cartels, mobsters and other bad guys on the Internet.
They are often described as a cyber "A-Team," and now they are looking for a few good hackers to help in the fight against terrorist. "Vigilant" is not a government agency. "We do things the government can't," stated their chief, Chet Uber. They normally keep a low profile.
However, in an attempt to recruit hackers at a DefCon gathering in Las Vegas on August 1, 2010 the hackers opened up a little about what they do. They are in need of 'digital-age ninjas' on their team. Vigilant is not an agency. They are a group of more than 600 volunteers who use the internet to track terrorists and other enemies of the United States.
These volunteers include chiefs of technology at top firms and former high-ranking U.S. cyber spies. They veil themselves in secrecy and scour the internet for clues about online attacks, terrorists, cartels and other targets rated as priorities by members of the democratically run private organization. Their members include 'collection officers' in 22 countries that gather intelligence or coordinate networks in person.
Vigilant has been in operation for the past 14-years. They have worked cloaked in secrecy underground, but have chosen to allow their operations to be known publicly in order to recruit more volunteers. They plan to be at 'full capacity' by adding 1,750 "vetted volunteers" by 2012.
Join The Conversation
Add our Facebook page to receive updates and participate in new tools and features.
Receive daily bite-sized updates by following us on Twitter.
Subscribe to our daily RSS feed to get the latest national news stories.
Recent News Stories
Most Popular Articles