​Krispy Kreme Acquisition Becomes Sweet Deal For JAB Beech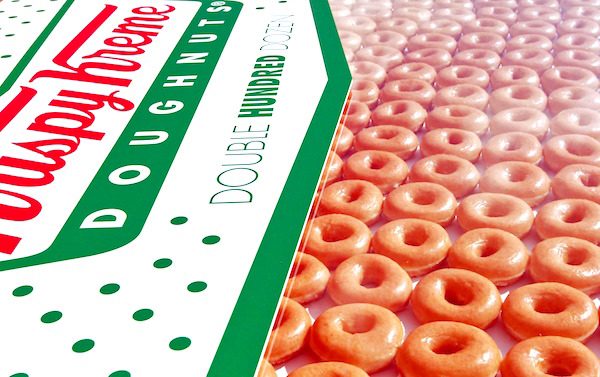 A Krispy Kreme acquisition has been completed for the doughnut company by JAB Beech, a subsidiary of investment firm JAB Holdings Company, in a deal valued at $1.35 billion. JAB Beech will pay $21 a share in cash for Krispy Kreme, a 25 percent premium over the company's Friday closing stock price of $16.86.
The company's more than 1,100 stores across the world will continue to be operated independently, the Salt Lake Tribune reports. The deal will turn the donut maker into a private company and is expected to close in the third quarter this year.
Krispy Kreme's acquisition comes after business has been fairly strong in recent years, with the fourth quarter of 2015 marking its seventh consecutive quarter of same-store sales growth at company-owned stores in the U.S. The majority of Krispy Kreme stores are operated by franchisees, where same-store sales also grew in the quarter ended Jan. 31.
As it has expanded abroad though, international franchise store sales have been weaker, falling 7.1 percent in the fourth quarter on a constant currency basis. CEO Tony Thompson outlined the company's plans for growth in March, including continuing to open stores overseas, increasing brand awareness and updating the menu, the Wall Street Journal reported.
Thompson spoke about the Krispy Kreme acquisition in a company statement Monday that JAB will help Krispy Kreme grow its brand as it expands around the world. "JAB's experience and industry knowledge make them the ideal partner to help grow the iconic Krispy Kreme brand throughout the world. We remain focused on our long term strategy and continuing to offer our premium, high-quality doughnuts and sweet treats to consumers around the world," Thompson said. "We look forward to working with JAB to continue bringing the joy that is Krispy Kreme to a growing number of customers. Together with our talented team and our passionate franchisees, we will continue to build on the Krispy Kreme culture, values and commitment to our customers and guests."
Unlike its larger rival Dunkin' Donuts, Krispy Kreme stores in the U.S. still gets most of its business from doughnuts and other pastries, rather than coffee drinks and sandwiches. But the company has said that it wants step up its beverage sales.
Peter Harf, Senior Partner at JAB, commented, "We are thrilled to have such an iconic brand as Krispy Kreme joining the JAB portfolio. This is yet another example of our commitment to investing in extraordinary brands with significant growth prospects. We feel strongly that Krispy Kreme will benefit greatly from our long-term focus and support for management's vision in building on the legacy of this exciting brand as an independent standalone entity."
The company's board unanimously approved the transaction, which is targeted to close in the third quarter. The company said it will postpone its annual shareholders meeting, which was originally set for June 14.
The Financial Times said the Krispy Kreme acquisition isn't the only deal in the works. JAB has its eye on morning treats, acquiring Keurig Green Mountain in a $13.9 billion deal last year. It has controlling stakes in other coffee companies including Peet's Coffee & Tea and Caribou Coffee.