​Putnam County Missing Deputy Found Dead After Boating Accident, Search By Multiple Agencies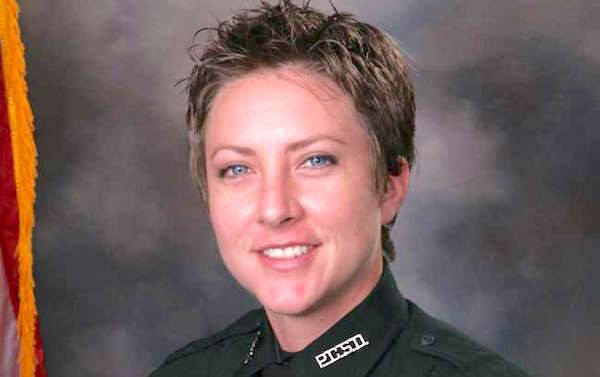 Putnam County's missing deputy Brandee Smith, 35, was found dead 24 hours after the her boat struck a channel marker during the early morning hours on Friday. Investigators said she was located by law enforcement divers on Saturday.
Another adult on the Putnam County's boat, her boyfriend, is OK, according to the Sheriff's Office. Hardy says investigators are unaware why the deputy and her boyfriend were on the river so early in the morning.
"It is obviously with a very heavy heart that the Putnam County Sheriff's Office announces the passing of one of our own," Captain Joseph Wells said. "Members of the Putnam County Sheriff's Office placed a badge with Brandee as a token of our appreciation for her dedicated service to the citizens of Putnam County."
Putnam County's missing deputy prompted a search by multiple agencies with boats and divers in the water Friday. Saturday morning the Putnam County Sheriff's Office was provided additional assets from the St. Augustine Police Department, Orange County Sheriff's Office, and Volusia County Sheriff's Office.
Smith, 35, had worked for the Sheriff's Office since 2012. Her colleagues described her as an inspiration and said she has mentored younger officers and always lends a helping hand.
Captain Wells remembers Putnam County's missing deputy as a dedicated part of the team. He said Smith is a mother of four and her family was the center of her life.
"Not all that long ago, she was actually part of a team that rescued a young child that was a victim of a parental kidnapping and you know, she did a fantastic job during the rescue of the child, but what amazed me the most is she was the only person that could console and comfort that child," Wells said.
Wells said the focus for the sheriff's office is now to support Smith's family and the other deputies who worked alongside.
"I'm very proud of the men and women that came out here this week and did this work," Wells said. "They kept their mind on the job, they knew that we owed it to Brandee's family to bring her home and that's what they did."
Wells said search crews expanded the search area to five nautical miles for Putnam County's missing deputy in each direction. Wells said that search crews looked through water with zero visibility, 10 to 15 feet deep and in temperatures of 65 to 68 degrees.