​Tommy Lee Rollercoaster Leaves Motley Crue Rocker Suspended Upside Down - See Video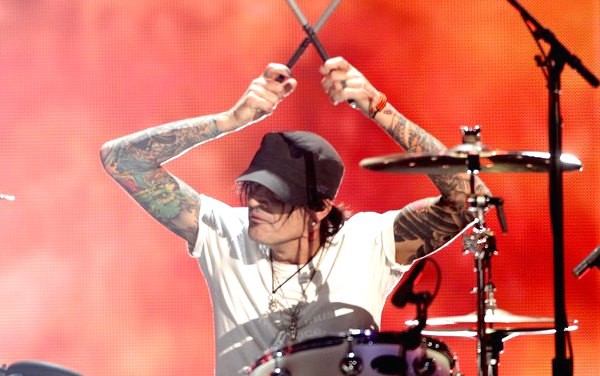 Tommy Lee's Rollercoaster leaves Motley Crue's drummer suspended upside down halfway through his solo performance. Lee played it cool after things malfunctioned during the Motley Crue New Year's Eve show, but he did call for help, according to Hollywood Reporter.
The rollercoaster is used for the drummer's solo act, about midway through the show. It was also the legendary rock band's final show at Los Angeles' Staples Center. Tommy Lee is no stranger to unexpected challenges, but this one was unique.
That's because at any rock concert, the probability of walking through piss puddles, getting kicked by a stranger or being vomited on is pretty high. Fans were waving their hands in the air and chanting his name repeatedly.
As the Tommy Lee Rollercoaster left the Motley Crue drummer suspended, road crew members scrambled up the structure to assist. "It looks like the roller coaster is broken. Well, f— the roller coaster! Come on guys, help! Come get me! I can't believe this is happening on the last night. I knew something wasn't right when I took off," he said.
After the crew's desperate bid to fix the coaster failed, the drumming legend was forced to climb down. Despite the glitch, the band didn't seem to let the mishap get to them as they marked 35 years of Motley Crue.
It's not the first time this has happened. Lee talked about getting stuck before, at a show in Green Bay, Wisconsin. "I was up there a long time — a little over a minute — and that's not cool when you're playing upside-down and all the blood is rushing to your head," Tommy says. "The thing is, nobody knew anything was wrong but I felt like I was going to f-ing pass out and my head was going to explode. I just kept going until somebody fixed it and it came back down again. In case the thing gets seriously stuck, we have a plan B escape route. There are a couple guys that can get to me and get me out, but thank God we didn't have to use that."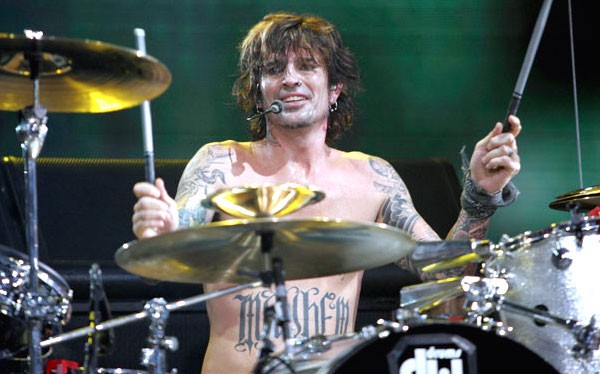 Although they've now retired, the group — consisting of Nikki Sixx, Mick Mars, Vince Nei and Tommy — will be back later this year with a film version of their final show. The drum kit was set right and as Lee climbed down the roller coaster guitarist Mick Mars launched into his solo.
While the Tommy Lee Rollercoaster left the Motley Crue drummer suspended, the drum kit itself was then rolled back to the stage without it's passenger. While the mishap set the New Year's toast back by three minutes, the band rang in 2016 with the title track from 1989's Dr. Feelgood.