​Mexico City Pollution Alert As Ozone Levels Ban One Million Motorists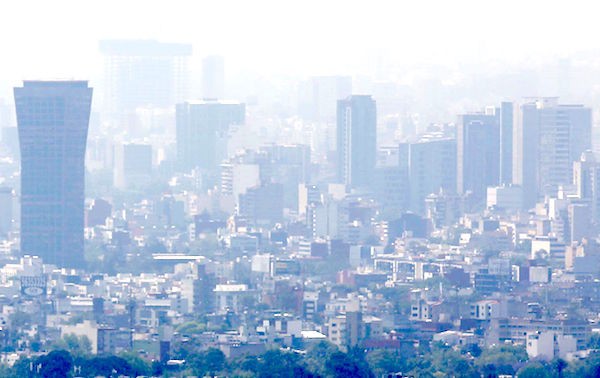 Mexico City has issued a pollution alert for the first time in 11 years after banning more than 1 million cars from the roads. The pollution is so bad that city officials offered free subway and bus rides to coax people from their vehicles as the alert stretched into a third day in Mexico, according to Yahoo News.
Officials advised people on Wednesday to limit outdoor activity owing to high ozone levels that were nearly double acceptable limits in the sprawling capital, which lies in a high-altitude valley ringed by smog-trapping volcanic mountains.
Amid a muddy brown haze, some residents covered their mouths with scarves or paper masks. The environment secretary, Alejandro Pacchiano, said measures would be considered if conditions did not improve further, such as suspending industrial activity at factories.
The mayor, Miguel Angel Mancera, said that about 1.1 million cars in the Valley of Mexico, including nearly 450,000 in the capital, were ordered off the streets under the restrictions.
According to the national statistics institute, about 4.7 million vehicles were registered in the capital in 2014.
Mexico City used to regularly reach high smog levels, but air quality has improved significantly since the 1990s. Among other measures, rules were put in place that aimed to limit the circulation of older, more polluting vehicles and obliged car owners to get regular smog checks. However, a court relaxed those restrictions last year.
Ozone levels in the city reached nearly twice the acceptable limit.
A recent court order relaxed a rule that had discouraged the use of cars more than eight years old. Environmental activists have argued that changing the rule contributed to more cars on the road and higher smog levels.
Officials recommended that residents stay indoors and limit outdoor exercise while the air pollution alert is in effect.