​Rick Scott Recognizes Three Fathers Lost In Orlando Shooting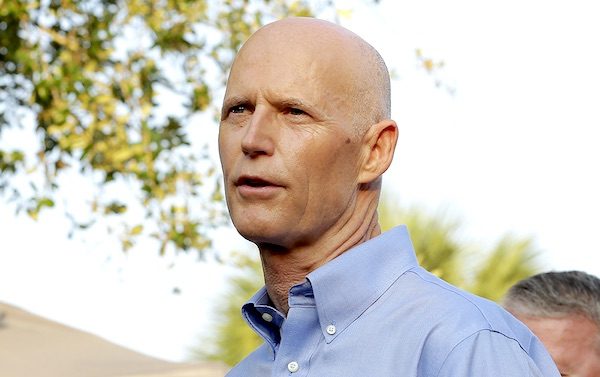 Rick Scott paid a special tribute by recognizing three fathers he calls "fallen heroes" in the Orlando shooting at the Pulse gay nightclub. The Florida governor said so many people have done so many acts of kindness in the week following the massacre of 49 people.
Florida Gov. Scott recognized three fathers: Miguel Angel Honorato, father of three, Paul Terrell Henry, father of two and Xavier Emmanuel Serrano Rosado, father of one.
Scott said the following to honor these fallen fathers: "On this Father's Day, we honor Miguel Angel Honorato, Paul Terrell Henry and Xavier Emmanuel Serrano Rosado who were ruthlessly murdered last week by a terrorist. Their families' lives have been forever changed by this horrific incident and we will do all we can to help their children and their entire families heal. Today, we will say a special prayer for their children as they mourn the loss of their dads."
On this Father's Day, we honor the dads we lost in Orlando terror attack. https://t.co/gFJPl7lcSZ

— Rick Scott (@FLGovScott) June 19, 2016
Gov. Scott spoke Sunday during services at First Baptist Church of Orlando. He said people have come together in the wake of the tragedy that targeted "two very vulnerable populations."
Scott spent Sunday afternoon serving barbecue at 4Rivers in Winter Park during a lunch fundraiser to benefit the victims. The governor joined a number of other elected officials Sunday night for a candlelight vigil at Lake Eola.