​India Welcomes Apple For Retail And Manufacturing Under New Foreign Investment Rules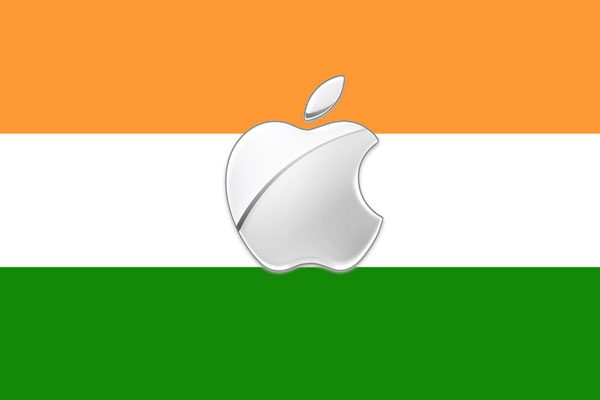 Apple is set to open retail and manufacturing stores in India under the country's new foreign investment rules for retailers outlined on Monday. The new rules exempt foreign retailers for three years from a requirement to source 30 percent of the goods sold in company-owned stores locally.
That would allow Apple, which currently sells its iPhones, iMacs and iPads through resellers, to set up its own shops in India, ending months of uncertainty for the California-based company that had first applied for store licenses in January, CNN reports.
India is the world's fastest growing large smartphone market with sales expected to rise over 25 percent this year.
For Apple, which has less than a two percent share in the smartphone market in the country, gaining a bigger footprint in India is crucial at a time when growth in China and the U.S. has stalled.
Related Stories: Apple TestFlight Supports iOS 10, watchOS 3 and tvOS Apps In New Testing Platform
The announcement was part of a sweeping reform of rules on foreign direct investment, which also opened up the defence and civil aviation sectors to full foreign ownership, Bloomberg reported.
The retail rule changes are also likely to help Swedish furniture-retailer IKEA, which is setting up stores in Hyderabad and Mumbai, to expand operations.
Ruling in India Clears Way for Apple's Long-Awaited Retail Expansion https://t.co/ZaSizX99FU by @mbrsrd pic.twitter.com/CV4wLob2YZ

— MacRumors.com (@MacRumors) June 20, 2016
Apple had sought to get around the sourcing rules by citing a clause that exempted retailers of "cutting edge" technology from the requirements, however sources say that some government officials had quibbled over whether Apple products met that criteria.
The new directive paves the way for Apple to resubmit its application and rapidly start retail stores in India. It can also seek an additional exemption for five years if it convinces the government its products meet the "cutting edge" criteria.
Related Stories: Apple WWDC Unveils Valuable Privacy Tools In iOS 10
Analysts said opening the door for Apple retail could also lead to Apple looking favorably on India as a manufacturing destination.
"The government hopes that if they can show them that is the market where consumers are Apple will be more willing to start manufacturing operations here," said Neil Shah, an analyst at Counterpoint Research.
India has been lobbying Apple and its partner Foxconn to begin manufacturing in the country as part of Prime Minister Narendra Modi's agenda to bring in foreign manufacturers to India to create millions of jobs.
Mashable said the announcement comes a month after Apple boss Tim Cook met Modi to discuss Apple's plans for retail and manufacturing in India as part of his first-ever trip to the country.
Related Stories: Apple Wanted Time Warner Last Year For More Reasons Than One