​Marathon Runner Attacked By Mother Bear; Injuries Not Life-Threatening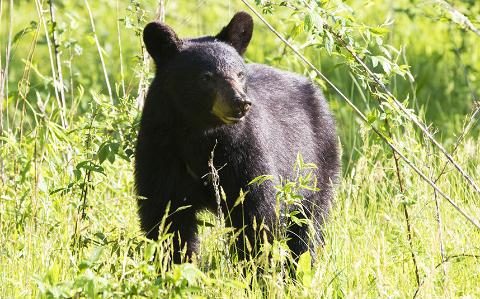 A marathon runner was attacked by a bear Saturday afternoon in the Valles Calderas National Preserve near Los Alamos, New Mexico.
The victim apparently surprised a mother bear, whose cub ran up a nearby tree, New Mexico Department of Game and Fish officials said.
The woman's upper body, head and neck were bitten and scratched several times, but her injuries were not considered life-threatening. Her condition was not released.
Related Stories: Scoutmaster Attacked By Bear With No Major Injuries
Nearby runners helped the victim until an emergency crew arrived. The victim was airlifted to an Albuquerque area hospital.
Once the bear has been found, it will be euthanized and tested for rabies, officials said. Although rabies in bears is rare, it is nearly 100 percent fatal in humans if not properly treated.
Related Stories: Bear Attacks Student While Taking Picture
People are warned to stay away from the area by the National Park Service. The DGF also released instructions on what people should do if they encounter a bear.
Rabies in bears is rare but can be 100 percent fatal in humans if it is not properly treated, according to the New Mexico DGF.
Related Stories: Forest Service Warns Of Bear Attacks When Taking Selfies With Animals