​Nigeria Pipeline Blown Up For Third Time In Week As NDA Group Claims Responsibility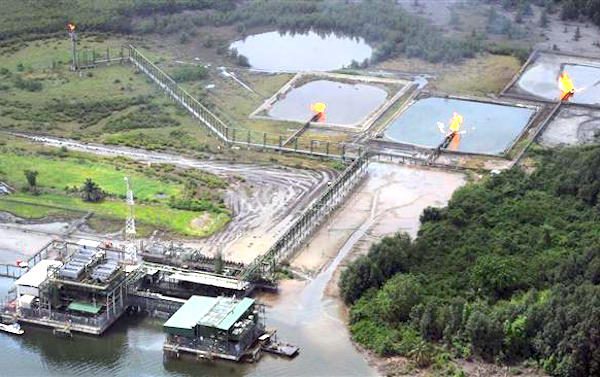 A Nigeria pipeline was blown up for the third time in a week by an armed group hours after the Niger Delta Avengers (NDA) group claimed responsibility for the attack. The NDA have been sabotaging Nigeria's oil infrastructure for months in bombings that have forced production to drop from 2.2 million barrels per day to twenty-year lows of 1.4 million barrels per day.
Early on Saturday morning the group attacked the Nembe pipeline carrying crude exports, ABC News reports. "I am aware that there was a dynamite attack on the pipeline," Nengi James, chairman of the Nembe Oil and Gas Committee, said. The attack disrupted deliveries promised by oil companies.
The NDA appeared to claim the Saturday attack on a Twitter account bearing its name in a post that said the Nigeria pipeline was blown up "Nembe 1, 2 and 3 Brass to Bonny trunk line" at 2:15 am. A followup post threatened "something big is about to happen."
Earlier attacks attributed to NDA this week have seen Chevron and Nigeria's state-owned oil and gas infrastructure blown up. Continued violence could result in mass evacuations of staff that would "cripple onshore production of about one million barrels per day," Philippe de Pontent, sub-Saharan Africa analyst at political risk research firm Eurasia Group, said in a recent report.
Like other groups before it, the NDA wants a fairer share of oil revenues for the impoverished and polluted southern region. The group claims that the majority of the country's oil wealth is owned by people from the country's north and has plans to realize an independent state by October 2016, according to online statements credited to NDA spokesman Murdoch Agbinibo, the Tri-County Sun Times reported.
In response to the pipeline sabotage, southern government officials this week urged President Buhari to enter a peaceful dialogue with Niger delta communities instead of using military force to restore oil production. But on Saturday, residents said Nigerian soldiers invaded Oporoza town, a stronghold of a former rebel leader Government "Tompolo" Ekpemupolo.
The Nigerian government has issued an arrest warrant for Tompolo, alleging the former leader of the Movement for the Emancipation of the Niger Delta (MEND) stole millions from the federal government after he started working as a security contractor as part of an amnesty program. There are rumors that Tompolo has been orchestrating the NDA pipeline attacks, but he has denied any collaboration.
According to Oporoza resident Raphael Gbenekama, more than seven gunboats loaded with armed soldiers invaded the community, shooting and beating up residents while arresting others. "As I speak with you I am in the bush where I am taking refuge," Gbenekama said. "The whole community has fled and those who could not run have been rounded up and arrested, but I can tell you that we do not harbor criminals, our people are innocent," Gbenekama said.
Previous crackdowns on armed groups in the past were ineffective and the chaos in Nigeria's southern swamplands was only restored after the introduction of a costly amnesty program for the rebels.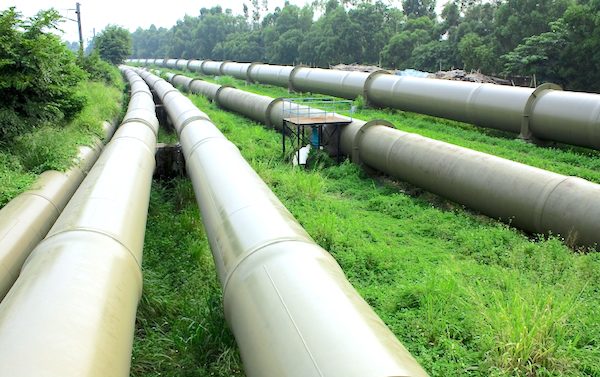 The NDA has intensified attacks in recent months, pushing oil pipeline output to its lowest in more than 20 years and compounding the problems faced by Africa's largest economy. The group claims it is fighting to win a greater share of oil profits for the nation and protect the environment from pollution caused by these oil companies.
Local community leaders and non-violent environment activists have reportedly sided with the militants. They say residents of Niger Delta support their demands for a greater share of the country's oil wealth.
iNews Today said Oil pollution has destroyed the livelihoods of hundreds of thousands of farmers and fishermen in Nigeria. Several companies have evacuated some of their workers while the government has deployed thousands of troops to guard oil pipeline installations.