​Black Lives Matter DNC: Possible Protest Amid $15 Minimum Wage, Police Reform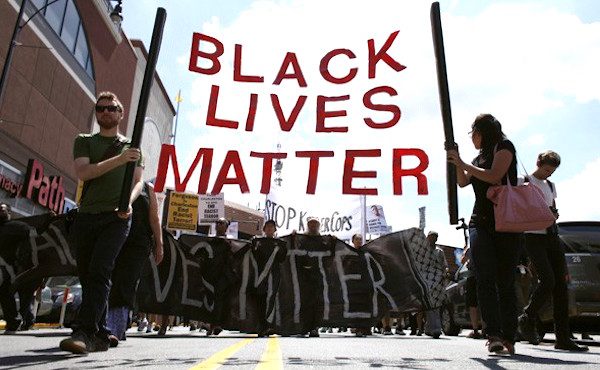 Black Lives Matter DNC - A prominent Black Lives Matter (BLM) activist warned former Secretary of State Hillary Clinton and other Democratic party members Wednesday of a possible BLM protest at the upcoming Democratic National Convention.
DeRay Mckesson said the potential Black Lives Matter protest would center around the Democratic platform, USA Today reports.
"There are two things that I'm mindful of: One is that I've not seen a draft or a final version of the platform from the Democratic convention committee, and I think that will have a big bearing on how people mobilize. The second is that Congress just sat in, so it'll be interesting to see how the DNC responds to people in protest, given that congressmen literally just sat in and they seemed to validate that," Mckesson told Capital Download.
Mckesson was recently appointed to a cabinet position in Baltimore public schools.
The official Democratic platform is still in its draft phase. It currently includes increasing the minimum wage, abolishing the death penalty, reforming Wall Street, providing universal healthcare, fighting for abortion and legalizing marijuana. A committee meets July 8-9 to approve the final draft, according to the Democratic Convention website.
Mckesson and other BLM activists met with Clinton last fall about issues the group had with the Democratic platform. Mckesson expressed concern with Clinton's stances on criminal justice and race issues.
"I was at her (campaign) launch in Roosevelt Island, and she talked about, you know, work schedules for working families. It wasn't like she wasn't talking about issues. She just wasn't talking about issues of race," Mckesson said in a video interview with USA Today.
Mckesson said that Black Lives Matter would probably protest if the Democratic platform does not officially include a $15 minimum wage, police reform that allows communities to oversee police actions and criminal justice reform.
"I think that you will see protests around the issues," Mckesson said.
Mckesson also said that Black Lives Matter would continue to influence Clinton if she became president, saying she cannot govern without the guidance of black and Hispanic communities.
Regardless of who wins the election, Mckesson said that Black Lives Matter has "an incredible opportunity to hold the next president accountable, especially if it's Hillary, because she can't govern alone."