​Boston Marathon Bomber Warning Of Dzhokhar Tsarnaev Execution By Al Qaeda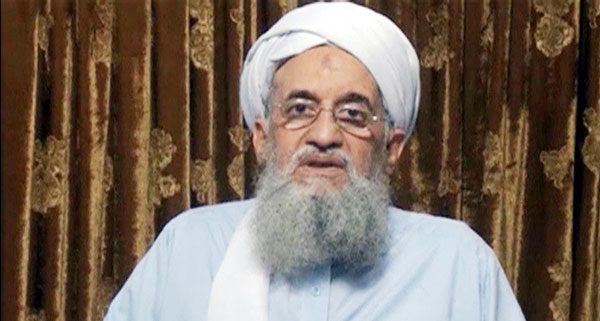 Boston Marathon Bomber Warning - A warning to the United States of the "gravest consequences" was issued by Al Qaeda leader Ayman al-Zawahri if convicted Boston Marathon bomber Dzhokhar Tsarnaev is executed.
According to multiple reports, Ayman al-Zawahri released a new video Friday making the threat.
Tsarnaev is specifically named in the video in which al-Zawahri threatens the U.S. if Tsarnaev or any other Muslim prisoners are executed, according to Reuters.
Tsarnaev apologized for the attacks moments before he was sentenced to death in June 2015.
He is currently being held at the high-security Supermax federal prison in Florence, Colorado while he appeals the death sentence.
Tsarnaev, 22, was convicted of federal charges in the April 2013 bombings on Boylston Street. Three people were killed and more than 260 others were wounded.
The Egyptian-born Al-Zawahiri, who became leader of Al-Qaeda in 2011 after the death of Osama Bin Laden, issued the threat just days after the airport bombing in Istanbul, that left 44 killed and 239 injured.
While no one has claimed responsibility for the attack, the suspects identified by Turkish security services are affiliated with the Islamic State.
Though it has been eclipsed by IS, Al-Qaeda still commands the loyalty of militants in war-torn Somalia (Al-Shabaab), Syria (Al-Nusra Front) and Yemen.
Tsarnaev had faced a sprawling 30-count indictment, with 17 of the charges carrying the death penalty.
The jury who convicted him last month sat through a second hearing to determine if he should be put to death or spend the rest of his life in Colorado's supermax prison.
The unit called the Alcatraz of the Rockies houses some of the world's most feared terrorists as well as British shoe bomber Richard Reid.
Following his terrorism conviction hook handed cleric Abu Hamza is also expected to be sent to 'Administrative Maximum Facility' shortly.
But after almost 15 hours over three days of deliberation all 12 - seven women and five men - unanimously agreed he should be sent to the death chamber.