​Taiwan missile hits fishing boat towards mainland China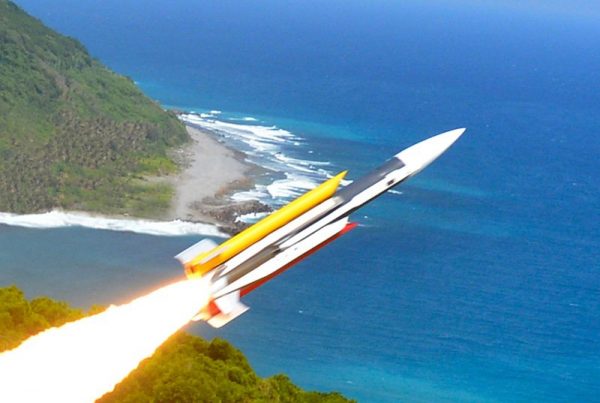 Taiwan missile - An anti-ship missile fired from a Taiwanese patrol boat towards mainland China by mistake hit a Taiwanese fishing boat many miles away. The Chinese military made no retaliatory move amid Communist Party anniversary celebrations.
The Hsiung Feng III (HF-3) missile fired from a 500-ton Chinchiang patrol boat, which was undergoing inspection at a military base at the time, traveled some 40 nautical miles (75 kilometers), only to send a Taiwanese fishing vessel to the bottom.
Although the Taiwan missile did not explode, it proved deadly enough, kinetically piercing the fishing vessel, killing its captain, and injuring three crew members, the Taiwanese Defense Ministry reports.
The incident took place in waters off the Taiwanese islands of Penghu situated in the strait separating the self-proclaimed island nation and mainland China, China's official Central News Agency (CNA) reported. The erroneous launch was likely due to failure to follow proper procedures, CNA said.
An investigation of the incident is underway and the military has launched an operation to retrieve the missile from the seabed.
"That this is politically motivated, or this is to create crisis in the surrounding situation, this is not the case," Reuters cited Taiwanese Defense Ministry spokesman Сhen Chung-chi as saying.
Taiwan's Defense Ministry says it did not detect any irregular movements from the Chinese military immediately after the accident.
Beijing is currently celebrating the 95th anniversary of the founding of the ruling Communist Party.
Chinese President Xi Jinping used the party's birthday to warn Taipei against making any unilateral moves towards independence. The leader also stressed that the biggest known threat to the ruling Communist Party is corruption, Xi Jinping said Friday.
Taiwan broke away from China as a result of a civil war, which Communist forces headed by Mao Zedong's won in 1949. After being defeated, the Nationalists headed by their leader Chiang Kai-shek fled to the island, and the government there has been separate from that of mainland China ever since.
Beijing has always insisted that Taiwan is still an integral part of China, expressing readiness to bring the territory back under its rule by diplomacy or force, if necessary.
Relations between Beijing and Taipei grew particularly tense after Taiwan's pro-independence party candidate, Tsai Ing-wen, won the presidential election earlier this year. The new Taiwanese president refused to endorse the idea of a single Chinese nation, announcing that her first official foreign visit would be to the US. As a result, Beijing cut off all contact with Taiwan's liaison office following Tsai's inauguration in May.