​3-Year-Old Had Several Bite Marks After Killing; Police Release Mugshot Of Suspect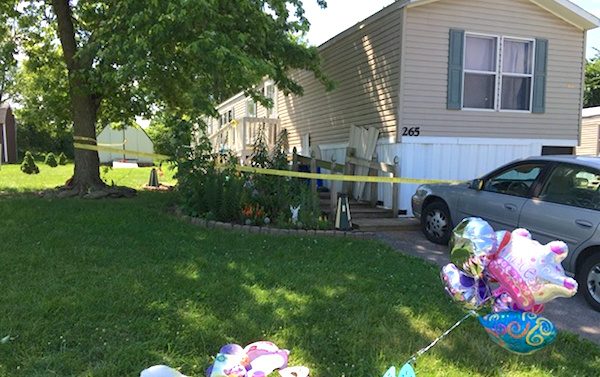 A 3-year-old had several bite marks and bruises on her stomach after she was killed at the Chesapeake Estates trailer park in Pennsylvania. The Northern York County Regional Police Department has released the mugshot of the suspect in the killing.
Regina Lester, 30, is accused of killing her 3-year-old daughter, Isabel Rose Godfrey on Wednesday night. Neighbors said the community has been very quiet for the past two decades. The residents of this sprawling complex, which abuts a soybean farm, keep tidy gardens dotted with gnomes and lawn ornaments. In spite of the large number of children who live here, the community was tranquil.
Police performed CPR on the 3-year-old with several bite marks and cruses and then carried her to the waiting ambulance. The child was transported to York Hospital. The Isabel was pronounced dead at York Hospital at 1900 hours. She was observed to have bruising on numerous areas of her body, and several deep bite marks on her torso.
"Officers arrived on scene to find neighbors subduing a naked female in the street in front of the residence. Officers took the female into custody with the assistance of the neighbors," reads a statement from police. "Additional Officers located other neighbors performing CPR on a lifeless 3 year old female inside 265 Chesapeake Estates."
Police say Isabel's 6-year-old brother witnessed part of the assault and ran from the residence to get help. Lester was taken to be treated at York Hospital. She is charged with criminal homicide, endangering the welfare of children and terroristic threats.
"Witnesses reported observing Regina Lester outside of her home. She was naked and found hugging a tree in the yard. Lester made the statement "I'm sorry. I didn't mean to do it. You understand I had to get the darkness out of her. I'm sorry,'" police say. "As they were attempting to revive Isabel, witnesses reported that Regina Lester attempted to get into a neighboring home. She told the neighbor 'I'm going to kill your kids!' The neighbor prevented Lester from getting into the front door. Lester then began to run into the street and the neighbor tackled her and subdued her until the arrival of Officers."
Police said a search of the home revealed synthetic marijuana and a smoking pipe on a kitchen table. The drugs were found near the body of Isabel, according to police.
Barb Sipe, a neighbor, said all that changed about three-and-a-half years ago, when Lester moved in two doors down. Practically overnight, the quiet community was transformed.
Something was always going on at Lester's trailer, Sipe and other neighbors said Thursday. Lester had an inordinate number of visitors, they said.
The visitors — as many as six or seven at a time, women and men, but mostly men — parked their cars along the dead-end street in front of Sipe's house. Neighbors described the men as "rough-looking guys."
They came and went at all hours of the night. Some stayed only a few minutes. Others, it seemed, stayed into the early hours of the morning.
"The crowd that hung there shouldn't have been there around little kids," Sipe said. "She would have six or seven men in her house all night long. Next day they are gone." On Wednesday night, Sipe had her double door opened to let in the unseasonably cool June breeze when she heard unusually loud screams coming from Lester's home.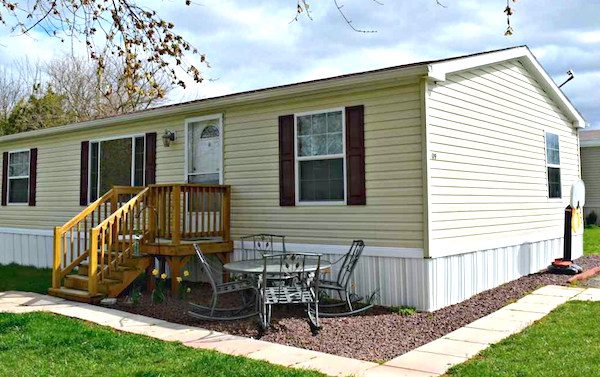 Troubled by the tone of the screams, Sipe peered out her front door and saw a woman on the ground. She was screaming and thrashing about, and she was naked. Sipe said two men were on top of her. She soon learned that the woman was Lester, and that the men were trying to restrain her.
Sipe ran back in to call police, but there was no need. Someone had already called them to say a mother had just killed her child. A police cruiser pulled up just moments after Sipe first saw Lester naked on the ground, a mere few feet from her front lawn.
Inside the home, police found 3-year-old Isabel dead on the floor of the kitchen with bite marks and bruises on her stomach. Lester, 30, has been charged with criminal homicide, endangering the welfare of children and terroristic threats.