​Sherwin-Williams, Valspar Announce Deal To Accelerate Company Growth Overseas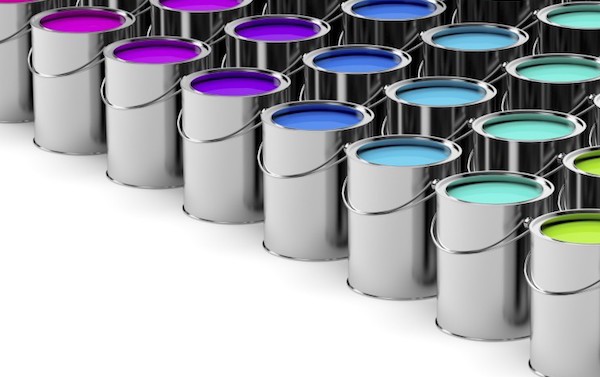 Sherwin-Williams and Valspar are known to have highly complementary paints and coating offerings, but now the two companies will soon become one after the board of the directors agreed to a transaction, according to New York Times.
The company said in a statement that the deal has "an enterprise value of approximately $11.3 billion," but The Wall Street Journal stated that "based on a fully diluted share count, which typically includes instruments that can be converted into stock, the deal is worth about $9.3 billion." Sherwin-Williams will buy Valspar at $113 per share in cash.
"Valspar is an excellent strategic fit with Sherwin-Williams," John G. Morikis, president and chief executive of Sherwin-Williams, said in a statement on Sunday.
The transaction also accelerates company's growth strategy by expanding in the Asia-Pacific region, Europe, the Middle East and Africa, and also adds new capabilities in the packaging and coil segments, the companies said.
Sherwin-Williams and Valspar have highly complementary paints and coatings offerings, and this combination enhances Sherwin-Williams' global paints and coatings business, the companies said in a news release.
The combined company would have pro forma 2015 revenues and adjusted EBITDA (including estimated annual synergies) of approximately $15.6 billion and $2.8 billion, respectively, with approximately 58,000 employees, the companies said. EBITDA stands for earnings before interest, tax, depreciation and amortization.
Sherwin-Williams said that Cleveland will continue to be the home of its headquarters, but will continue to "maintain a significant presence in Minneapolis," where Valspar is headquartered. Valspar has been around since 1806 and has more than 11,000 employees in over 25 countries, according to its website.
"We are pleased to announce this compelling transaction, which delivers immediate and certain cash value to our stockholders," Gary E. Hendrickson, chairman and chief executive of Valspar, said in a statement posted on both of the company's websites.
The companies expect to achieve $280 million of estimated annual synergies in the areas of sourcing, process and efficiency savings within two years.
Sherwin-Williams and Valspar said they expect the transaction to be immediately accretive excluding onetime costs.
They expect the transaction to close by the end of the first quarter of 2017, subject to the approval of Valspar shareholders and customary closing conditions.
Sherwin-Williams and Valspar said they believe that no or minimal divestitures should be required to complete the transaction.
Under the terms of the merger agreement, in what both companies believe to be the unlikely event that divestitures are required of businesses totaling more than $650 million of Valspar's 2015 revenues, the transaction price would be adjusted to $105 in cash per Valspar share.
Sherwin-Williams would have the right to terminate the transaction in the event that required divestitures exceed $1.5 billion in 2015 revenues. The paint manufactuer said it intends to finance the transaction through a combination of cash on hand, liquidity available under existing facilities and new debt.
Reuters stated that Sherwin-Williams makes products under the Sherwin-Williams, Dutch Boy, Krylon, Minwax, Thompson's Water Seal and other brands, while Valspar sells consumer paints under Valspar, Cabot Stain, Devine Color, and other brands.
Citibank acted as the lead financial adviser in the Sherwin-Williams and Valspar purchase. The paint company has obtained committed bridge financing from Citigroup in support of the transaction and is committed to maintaining its current dividend and rapid deleveraging using significant free cash flow.